Welcome to Coax-Valve.com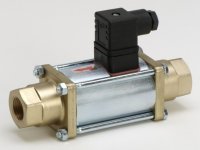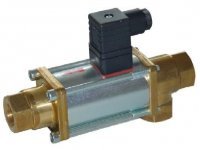 This is a Coaxial Valve UK based dedicated website for all solenoid operated and pneumatically operated 2/2 way and 3/2 way axial valves that will constantly evolve and be updated as the free knowledge base, information centre and guide on how coaxial valves work, their uses and various methods of operation and functionality.

With so many options of choice for Coaxial valves such as weather it is solenoid

operated (electro magnet), pneumatically operated, 2/2 way or 3/2 way, normally open or normally closed, a vast array of materials of construction, sealing, orifice and port size and type, can leave some users confused and disorientated.
All coaxial valves are direct acting in principle and thus will work from zero pressure which means the valve will operate without the need for pressure differential and are no susceptible to back pressures caused by spray nozzles, pressure control valves or other down stream equipment.
A coaxial valve works utilising an internal laterally movable hollow stainless steel tube which controls or diverts the flow of media passing through the valve body. The internal coax tube is typically 316 stainless steel which offers greater corrosion, wear and chemical resistance making it suitable for a wide range of inert, aggressive, corrosive, contaminated, abrasive thick glutinous liquid or gas media.

The coaxial tube is secured in place and sealed by either PTFE, NBR, EPDM or FKM O rings which allow lateral tube movement (left to right) and also prevent the media passing through the valve from contacting any other coaxial valve internal parts.

The tube ends will seal against FKM, NBR, EPDM or even PTFE gasket of choice and will prevent flow  or by moving away from this seal will allow the flow of liquid or gas media.

This internal axial moving tube can be moved laterally or coaxially by either electromagnetic solenoid controller with an applied electrical voltage or pneumatically by external compressed air or gas stand alone or namur mount pilot controller.
WE have detailed below the three main types of coaxial valve, 2/2 way solenoid controlled, 3/2 way solenoid controlled, 2/2 way pneumatically controlled and 3/2 way pneumatically controlled. Please revert to each section for explanation of each functionality.